Town of Biltmore Forest Centennial Celebration!
Calling all artists who have lived in Biltmore Forest any time in the last 100 years! We want your submissions for the Biltmore Forest resident Art Show, a three day show displayed in Town Hall starting with wine and hors d'ouevres at a 6 pm Art Show opening on February 14.
We seek works in the realms of two dimensional arts, such as painting, drawing, photographs; and three dimensional arts, like pottery and sculpture; and wearable arts like fiber and jewelry. We seek works by adults and well trained teens – lessons and a show relating to art by children will be held later in 2023. To submit your work, please email to bfanniversary@biltmoreforest.org, with "Art Show" in the subject line, the following information. Provide a description of the category[ies] of art you wish to submit, the number of pieces you wish to submit, the rough dimensions of each piece, and whether it displays best vertically or horizontally, e.g. on a table, so that we can be prepared with a suitable site for displaying it in Town Hall. Please confirm that we can display it for the full three days of the show starting February 14.
We encourage you to let us know via email to bfanniversary@biltmoreforest.org by January 31 that you hope to make submissions, or to ask questions. Please plan to bring your submissions to Town Hall on February 11, 12 or 13. Members of our committee will be available even on the weekend to receive your lovely submissions.
Additionally, for the February 14 Art Show opening, we also seek Biltmore Forest residents who would like to provide small-scale live music such as single-instrument or chamber group players.
We encourage you to email us your interest in, and details about what instrument and art show-suitable songs you are interested in playing, by January 31 to bfanniversary@biltmoreforest.org.
---
Our next Centennial event is coming up on February 5th, 2023!
As we continue to celebrate the town's 100th anniversary, we are pleased to offer a flexibility and balance fitness class to residents of Biltmore Forest. There is no charge to attend the class and all ages are welcome! Please bring your own mat and any stretching aids you regularly use (blocks, bands, etc).
The class will be held at Town Hall on Sunday, February 5 from 5-6 pm.
Contact Leslie Brazil 828.777.9329 with any questions.
---
Check out photos from our two prior events! The New Year's Day 5K and Diane Zimmerman's history talk about the beginnings of Biltmore Forest.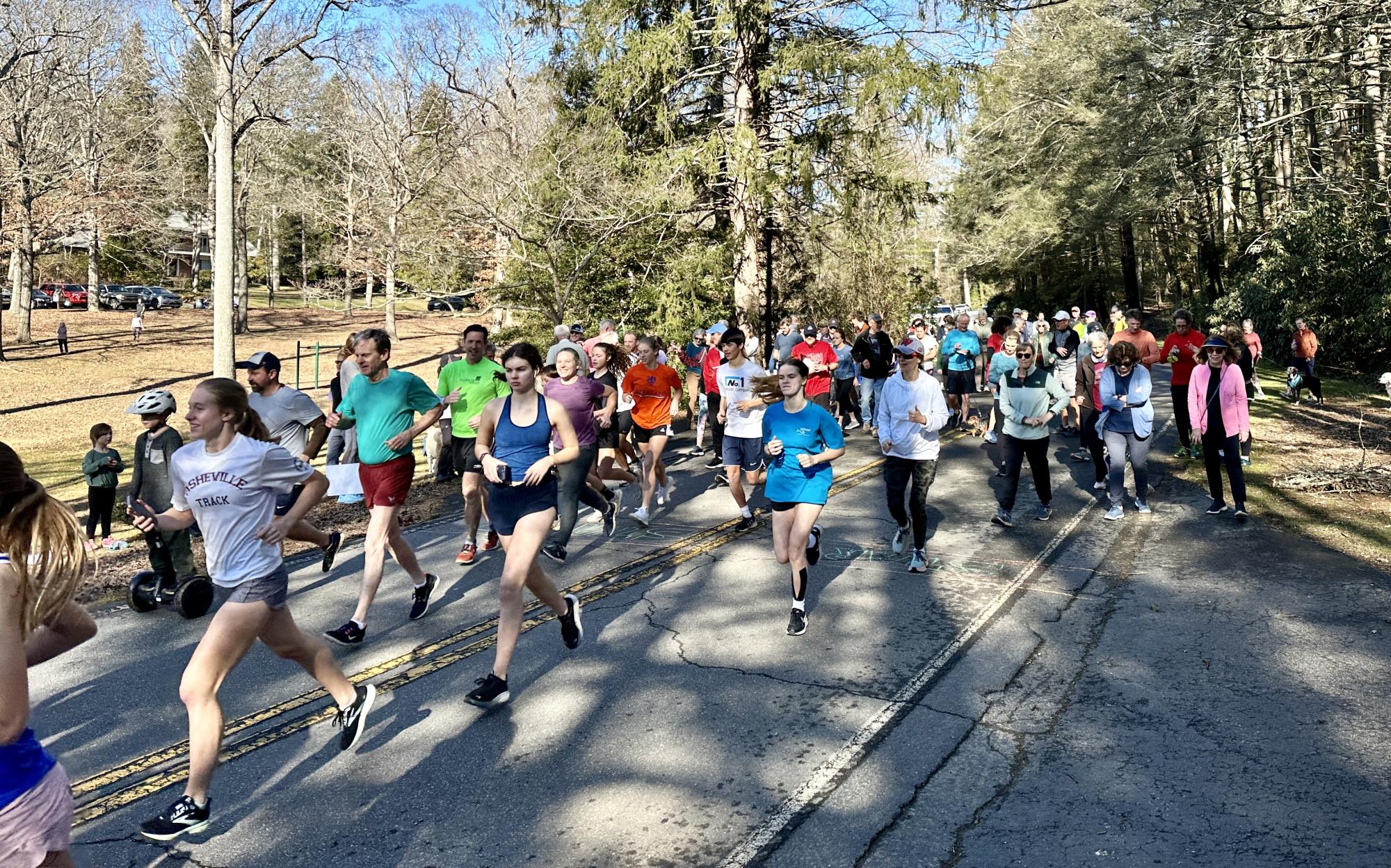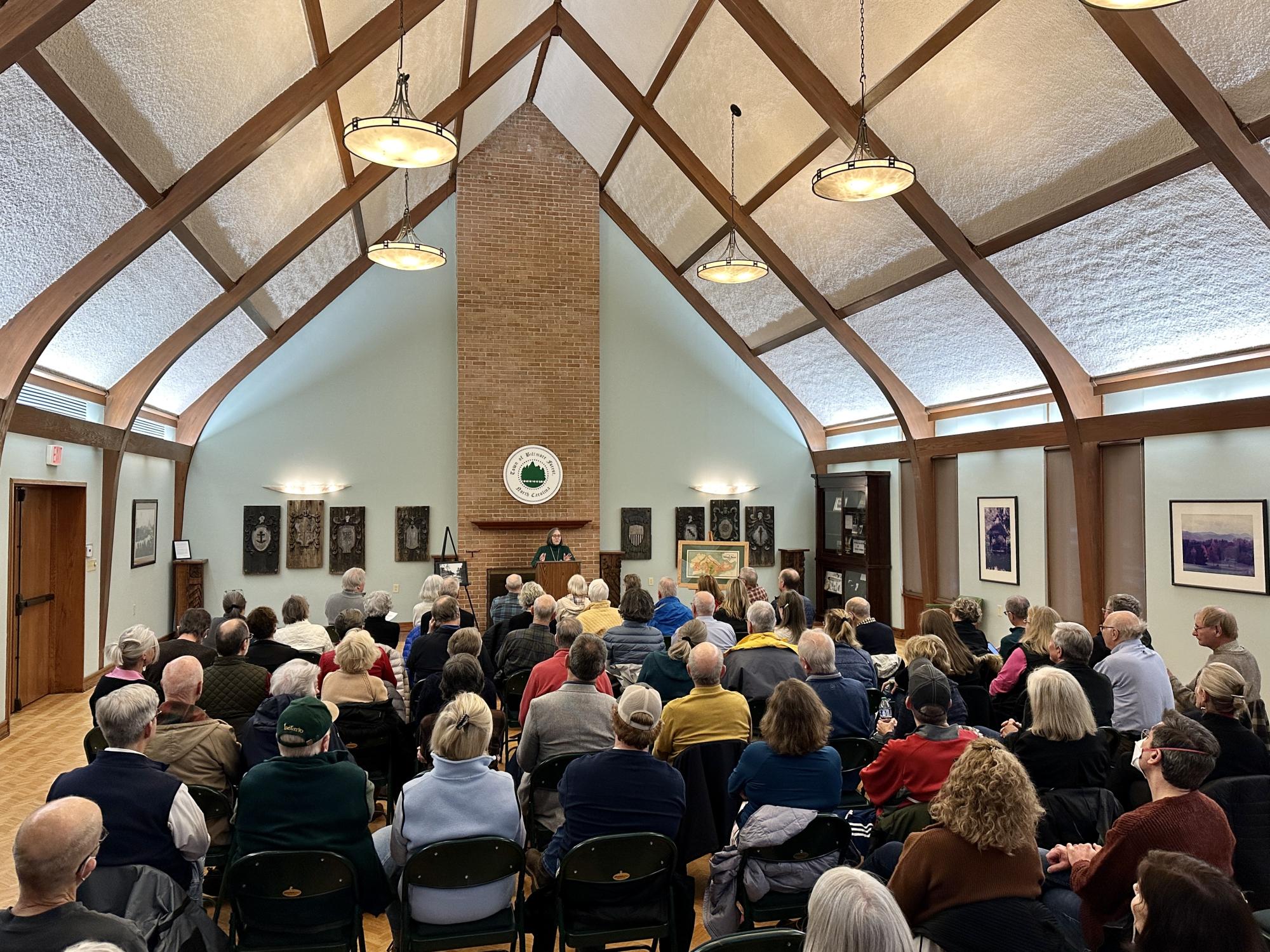 ---
Would you like to get involved with the Centennial? The Town of Biltmore Forest and Friends of Biltmore Forest are making plans already for events and celebrations surrounding this milestone. We need your help in making this yearlong celebration meaningful and memorable for everyone! Do you have any mementos, keepsakes, or archival items that you would like to be displayed during the year? Are you interested in volunteering to plan and organize events for the yearlong celebration? If so, please complete the form below! We would love for this to be a community-led celebration and focus on the Town's rich history and exciting future. More information will be added to this page as the committee meets and details for 2023 are developed.
Please fill out the form linked below to let us know how you want to help!
100th Anniversary Celebration Planning Committee Interest Form