Town of Biltmore Forest Centennial Celebration!
Biltmore Forest Running Club Meets this Saturday, June 3 at 9:00 am!
We are pleased to announce the first meeting of the Biltmore Forest Running Club. Your neighbor, Blair Holl, will be leading a group on Saturday, June 3 at 9 :00 am at Town Hall for a fun run around the neighborhood. All skill levels are welcome!
Email Blair Holl (bholl2@aol.com) with any questions.
You can learn about other upcoming town events on the Upcoming Events tab.
---
July 4th Jam Band Opportunity with the SophistiCats
One of the special treats presented in this year's Fourth of July celebration is the Biltmore Forest Jam. Resident Tim Gillespie and his band, The SophistiCats, will play a concert immediately following the picnic, featuring Classic Rock, funk and blues. This performance will also include guest artists from Biltmore Forest! Mark your calendars to come out and enjoy some terrific music presented by your neighbors!
You can learn about other upcoming town events on the Upcoming Events tab.
---
Self-Guided Garden Tour, June 2-4
Over the days of June 2-4, the 100th Arts Committee is holding a Residents' Self-Guided Garden Tour. Several of your neighbors are opening their personal gardens for you to enjoy during these days. There will be a variety of gardens to explore: cutting, herb, wildflower, historic, formal, and woodland, to name a few.
To join in, please register. To register, just Email bfanniversary@biltmoreforest.org with your name and street address. Please put "Garden" in the Subject line of the Email.
---
Biltmore Forest Board Games Club
The Sports and Party Committees invite you to tell us about your interest in board games. Would you be interested in coming to Town Hall for monthly late afternoon pick-up games of checkers, backgammon, chess, Parchesi, cards, and more? Please tell us about you, your gaming interests and preferences via this form.
---
Sunday Stretch, a flexibility and balance class, June 4, 2023, 5:00
As we continue to celebrate the town's 100th anniversary, we are offering Sunday Stretch, a flexibility and balance fitness class, to residents of Biltmore Forest led by your neighbor, Leslie Brazil!
You can learn about upcoming classes and other town events on the Upcoming Events tab.
---
Children's Art Classes and Art Show - Take the survey today to express your interest!
We are considering holding a short series of children's art classes and art show at Town Hall in early August. Please indicate your interest by answering this couple of questions on this form. We will use the results of everyone's expressions of interest to determine what to offer. Stay tuned!
---
Children's Field Day August 25 - Take the survey today to express your interest!
We are considering holding a Children's Field Day at Rosebank Park at around 4 pm, immediately prior to the Food Truck event, on Friday, August 25. Please complete this form to register your interest in having your child[ren] participate in these activities. There will be no cost to participate, but we will ask parents who attend, to join our operational volunteers in keeping the games smoothly operating and fun.
---
Learning About Lyme Disease with Angela Newnam
A big thank you to Biltmore Forest resident Angela Newnam for sharing her educational presentation on Lyme disease for a second time!
When enjoying our beautiful outdoor setting, we and our pets encounter ticks almost year-round. Lyme disease is the fastest growing vector-borne illness (ticks, mosquitoes, etc.) in the US. Buncombe County is categorized by the CDC as "Endemic" for Lyme disease. Our Town is proactively addressing this issue.
Angela Newnam, and several other Biltmore Forest residents who have first-hand experience with Lyme disease, share their real and varying stories as part of this program to increase awareness of the disease, its symptoms, myths and misconceptions and most importantly prevention. Learn the steps that you can take to protect yourself, your pets and your yard as well as the measures planned by the Town of Biltmore Forest.
If you missed the live presentation, you can stream the recording through this link.
---
Bird Watching Expedition Through Biltmore Forest, Saturday, April 15, 2023,

8:15 am

to

10:15 am
Thank you to everyone who attended the bird watching expedition through Biltmore Forest! There was significant interest in a second, fall tour. Keep checking back for updates or news regarding that second tour opportunity.
You can learn about upcoming classes and other town events on the Upcoming Events tab.
---
Trolley Tours - March 19, 2023 2 pm and 3:30 pm
Thank you to everyone who attended one of our historic trolley tours this past weekend! And a big thank you to Cindy and Louise for the fascinating tour information.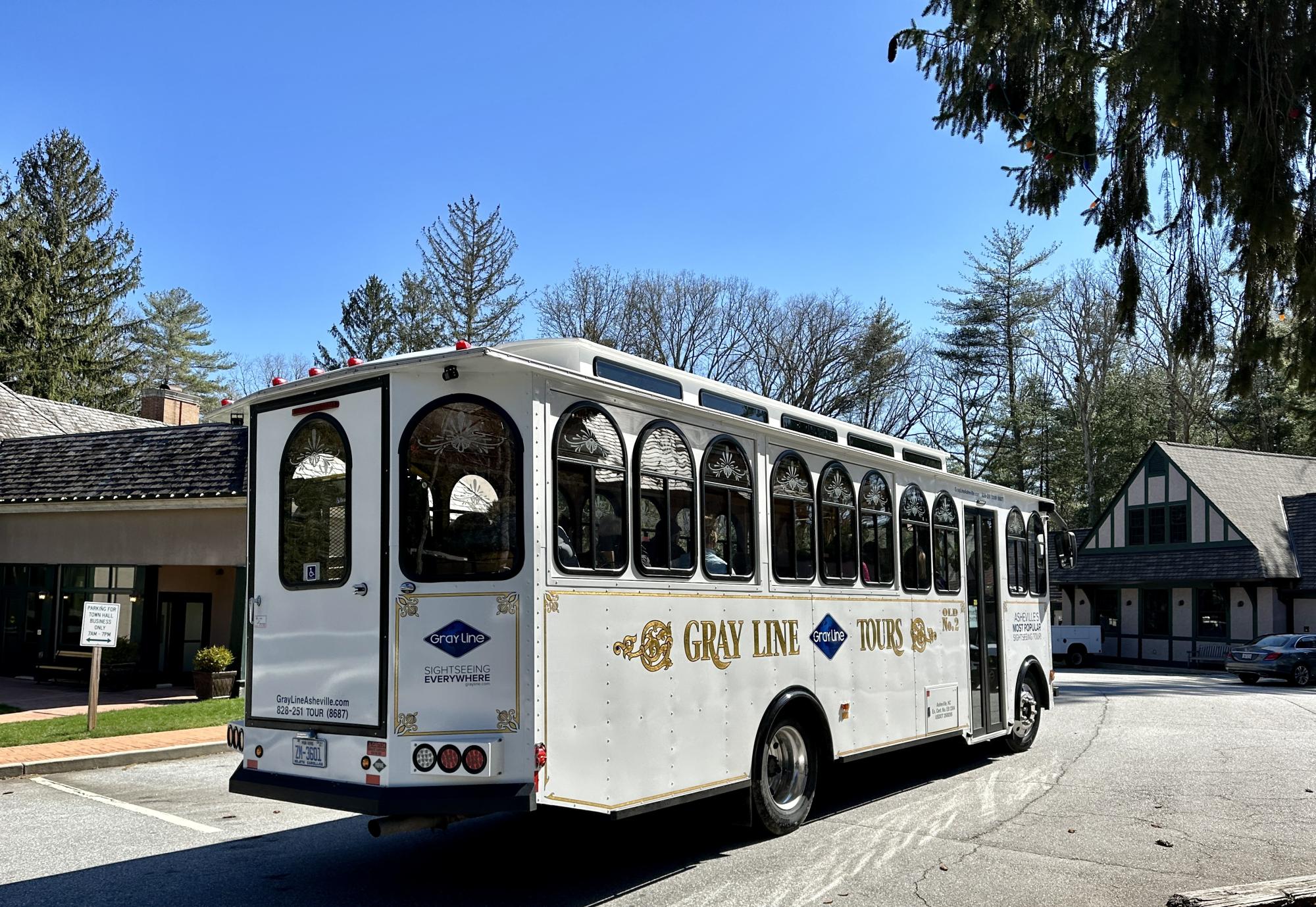 ---
Check out photos from our prior events! The New Year's Day 5K, Diane Zimmerman's history talk about the beginnings of Biltmore Forest, and the 100th Anniversary art show.
Update: The residents of the Town of Biltmore Forest donated 191 pairs of shoes for the Church of the Advocate! Thank you to everyone who donated shoes at the New Year's Day 5k race!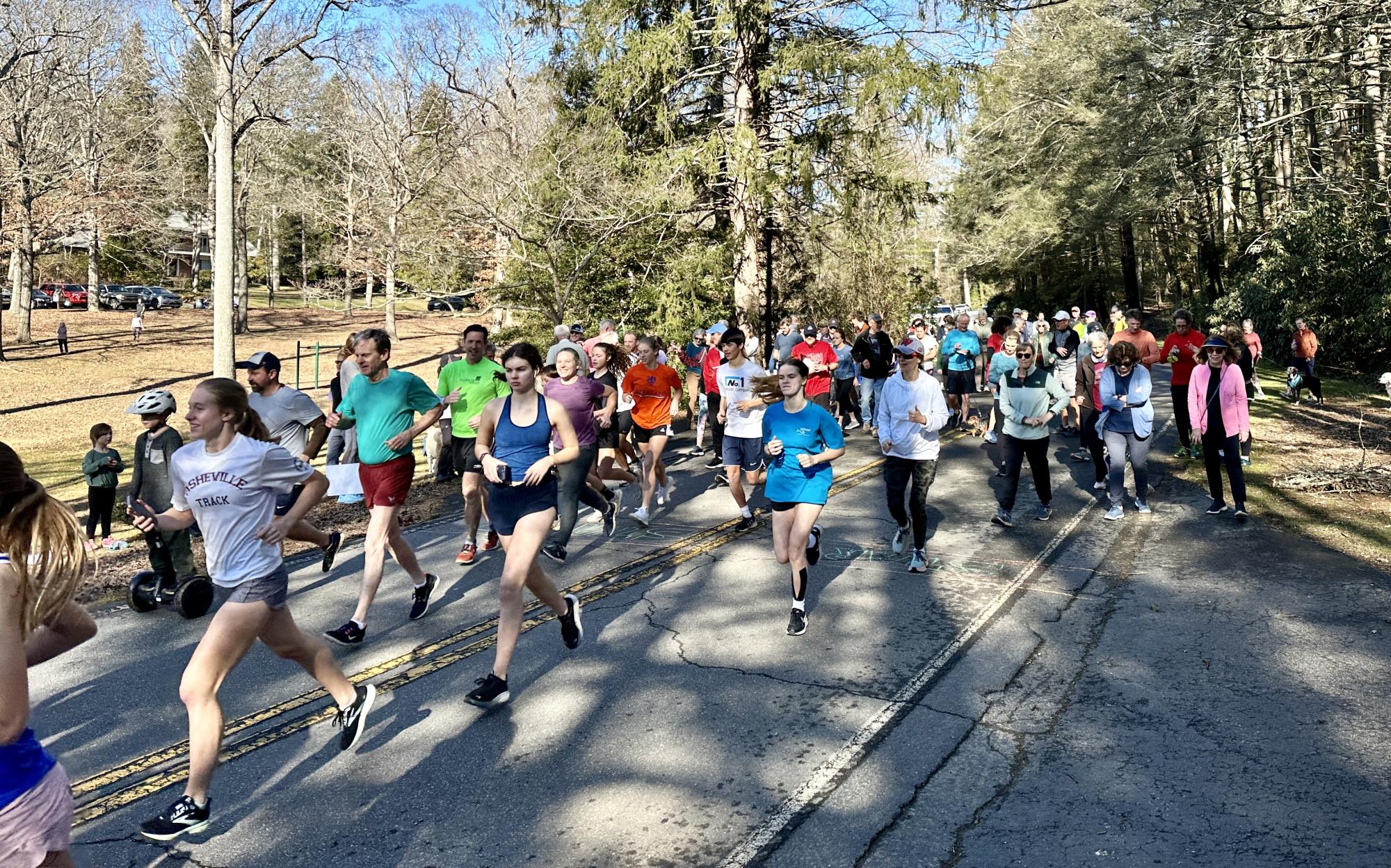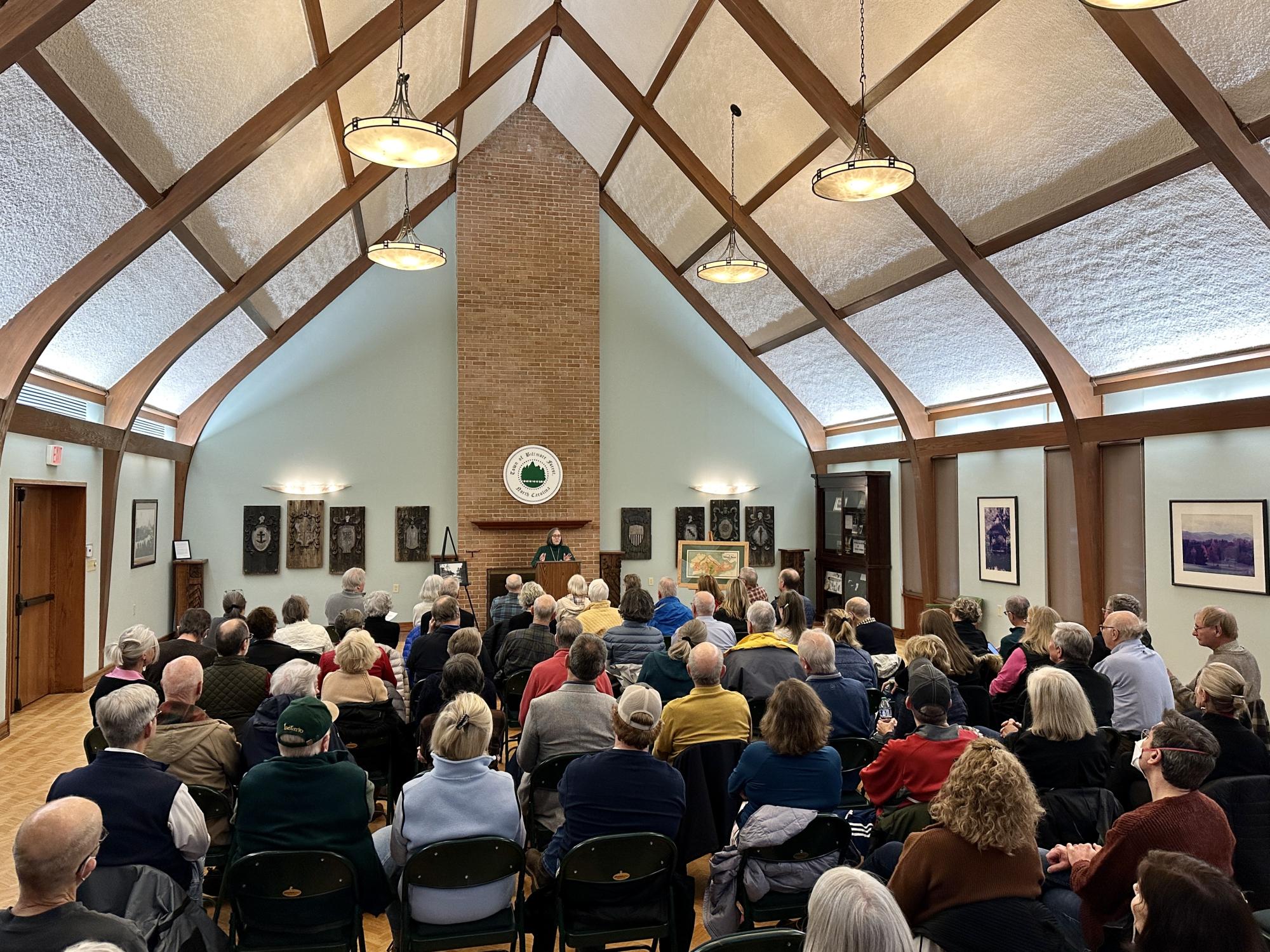 Would you like to get involved with the Centennial? The Town of Biltmore Forest and Friends of Biltmore Forest are making plans already for events and celebrations surrounding this milestone. We need your help in making this yearlong celebration meaningful and memorable for everyone! Do you have any mementos, keepsakes, or archival items that you would like to be displayed during the year? Are you interested in volunteering to plan and organize events for the yearlong celebration? If so, please complete the form below! We would love for this to be a community-led celebration and focus on the Town's rich history and exciting future. More information will be added to this page as the committee meets and details for 2023 are developed.
Please fill out the form linked below to let us know how you want to help!
100th Anniversary Celebration Planning Committee Interest Form