Our Employees
Officer Kenny Merritt received his Advanced Law Enforcement Certificate from North Carolina Criminal Justice Training and Standards Division. The Advanced Certificate is awarded based upon formal education, years of experience and law enforcement training. Officer Merritt has 10 years of experience, an Associate's Degree, currently working on his Bachelor's degree, and accumulated 37 training points. This is an outstanding accomplishment and we congratulate Officer Merritt on this accomplishment!
Pictured are Chief Chris Beddingfield and Officer Kenny Merritt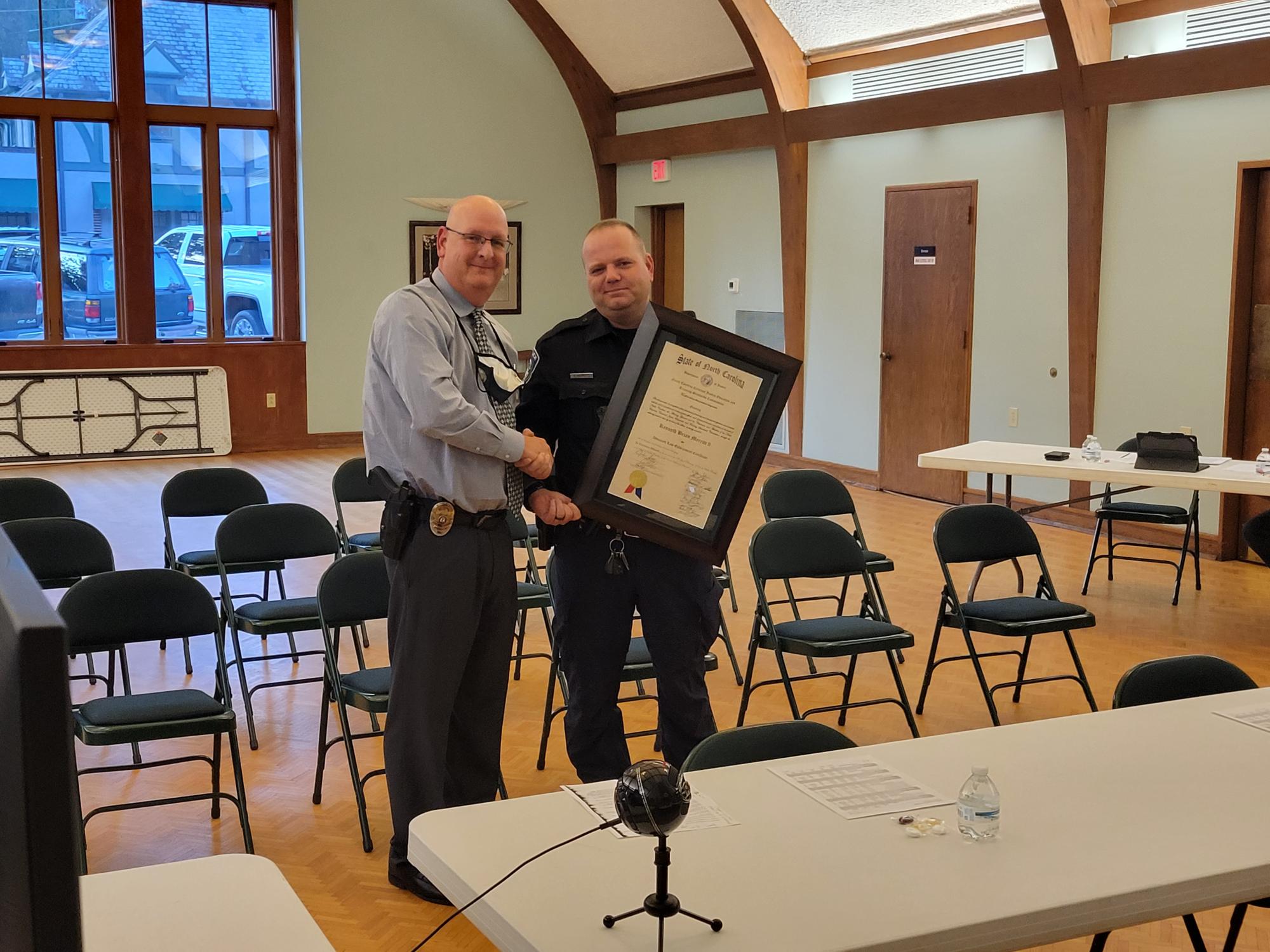 CORE VALUES
Professionalism, Respect, Integrity, Dedication, Excellence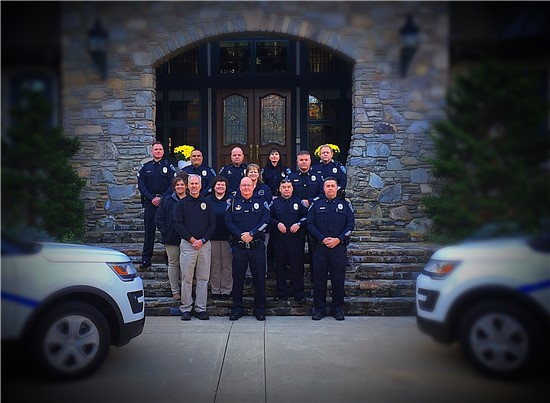 Adam Squad: Sergeant Shane Burrell, Master Officer Samantha Bombace, and Telecommunications Operator Shelby Tate
Baker Squad: Sergeant Matt Kelly, Officer Kenny Merritt, Officer Michael Anton, and Telecommunications Operator Shannon Kimbrough
Charlie Squad: Sergeant John Driver, Officer Patrick Ridgeway, Officer Kevin Clark, and Telecommunications Operator Aslyne Tate.
David Squad: Sergeant Kim Rhinehart, Officer Gabriel Crespo, and Telecommunications Operator Hannah Quinn.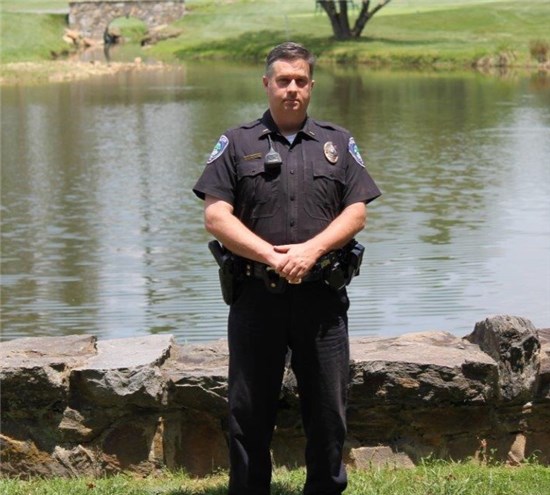 Lieutenant Mark Allen
Chief Chris Beddingfield