Our Employees
Biltmore Forest Police Chief Chris Beddingfield was recently sworn in by Lieutenant Governor Mark Robinson as North Carolina Association of Chiefs of Police Board of Directors.
Chief Beddingfield has served as the Chief of Police for the Town since 2018. Beddingfield has a Master's Degree in Public Administration from the University of North Carolina-Pembroke, a Bachelor of Science degree from Gardner-Webb University, and received his Basic Law Enforcement Training from Asheville-Buncombe Technical Community College. In addition, Beddingfield has also completed the West Point Leadership College, North Carolina State Law Enforcement Executive Program, FBI Command College, and holds an Advanced Law Enforcement Certificate from the State of North Carolina, among other certifications. He received the Region C Law Enforcement Executive of the Year Award in 2012.
Please congratulate Chief Beddingfield (pictured on the far right) on this exciting accomplishment being part of the NCACP Board of Directors.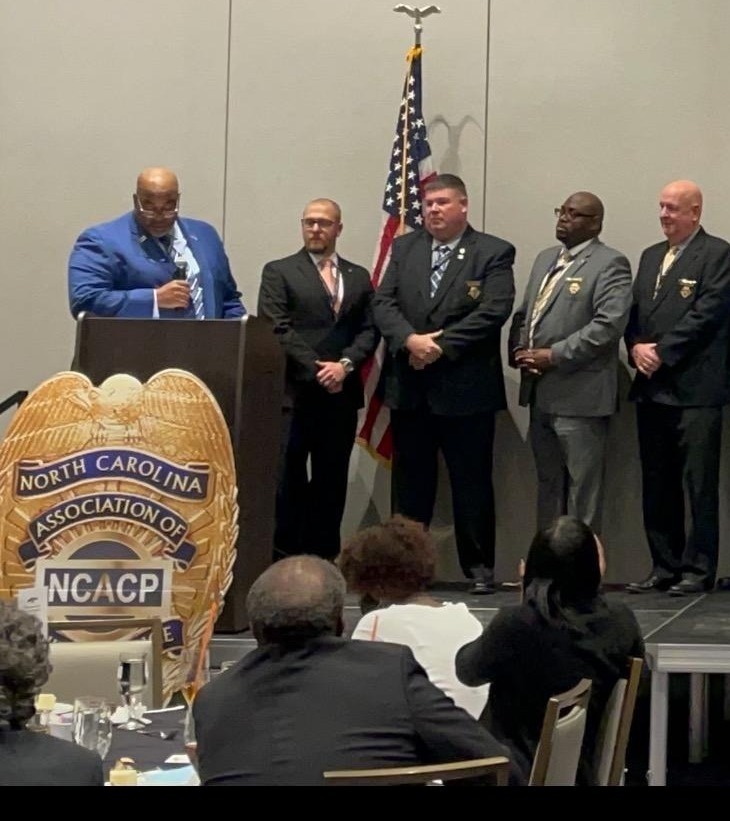 CORE VALUES
Professionalism, Respect, Integrity, Dedication, Excellence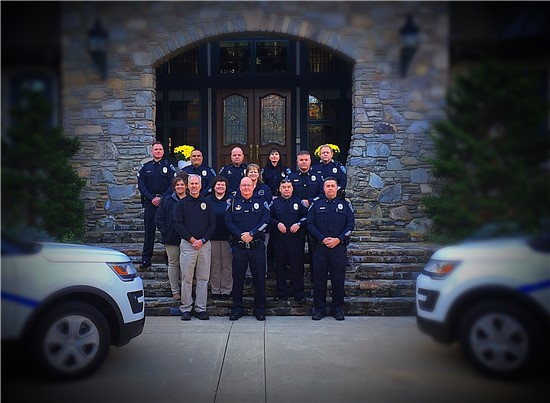 Administration:
Chief Chris Beddingfield, Lieutenant Mark Allen, Director of Telecommunications Aslyne Tate
Adam Squad: Sergeant Shane Burrell, Officer Gabriel Crespo, and Telecommunications Operator Debbie Hill.
Baker Squad: Sergeant Matt Kelly, Officer Patrick Ridgeway and Telecommunications Operator Shannon Kimbrough
Charlie Squad: Sergeant Kim Rhinehart, Officer Michael Anton, and Telecommunications Operator Shelby Frady.
David Squad: Sergeant Kenny Merritt, Officer Samantha Bombace, and Telecommunications Operator Hannah Quinn.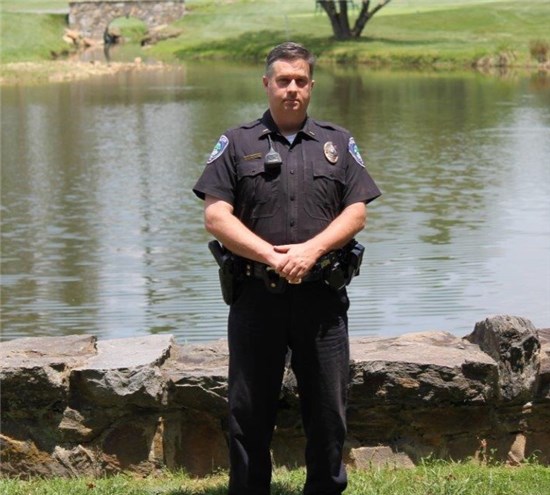 Lieutenant Mark Allen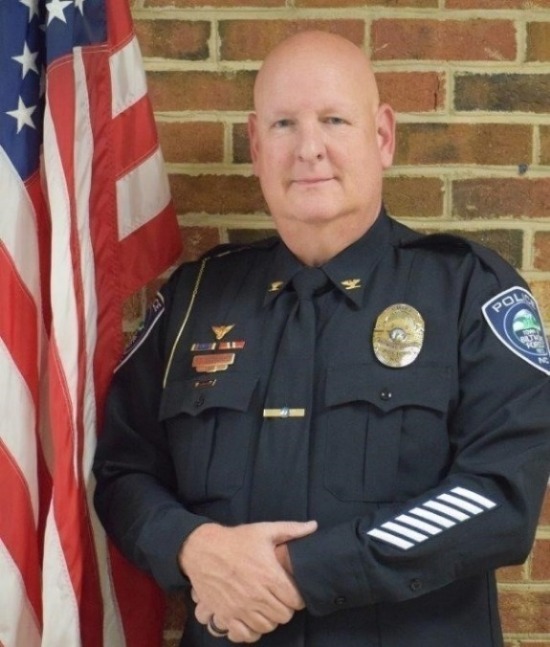 Chief Chris Beddingfield